Resources
Article:
Life Cycle Analysis of our Built Environment – An Irish View (Peter Cox, former ISCES President)
---
Article:
Valuing the Environmental Performance of Existing Buildings (Co-Authored by Ruth Redden, ISCES member)
---
Case Studies
The following case studies from across the globe exemplify how consideration for best practice cultural heritage preservation can be prioritised alongside considerations for best practice ecological sustainability.
1| Courtyard House
Parametric Modelling and Traditional Architecture: Improving the thermal comfort of the traditional courtyard house in Morocco.
Article by Khalid EL HARROUNI (*) and Rime EL HARROUNI (**)
(*) Ecole Nationale d'Architecture Rabat, Morocco (**) Ecole Euro Méditerranéenne d'Architecture, de Design et d'Urbanisme, Université Euro Méditerranéenne de Fès, Morocco
Abstract. The traditional courtyard house of the Mediterranean Basin is generally described as a complex regulating system that creates a microclimate in a passive way to provide acceptable thermal comfort in summer. For this purpose, a traditional courtyard model is used as a case study to analyze the indoor thermal comfort without using mechanical heating and cooling systems in the rooms surrounding the courtyard. The thermal behavior is analyzed under a temperate and humid climate of Rabat Medina. The simulation modelling is carried out to analyze the effectiveness of different parameters to improve the indoor climate during summer and winter.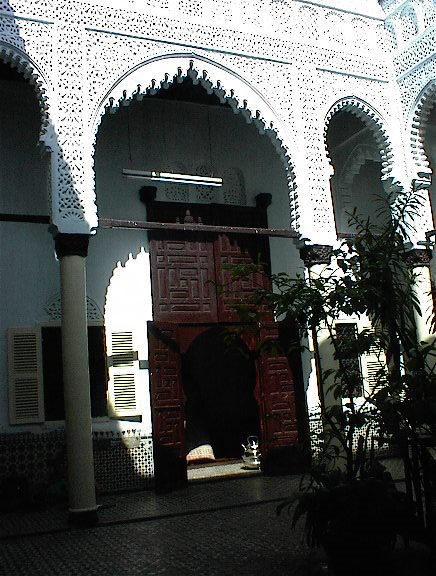 2| Earthen Architecture
Article by Khalid EL HARROUNI, Ecole Nationale d'Architecture Rabat, Morocco
Abstract. This case study confirms the thermal and energy advantage of earthen architecture in rural and extreme climatic areas, the cold zone of Midelt between the Middle and High Atlas, and the hot zone of Errachidia in the desert region. The main objective is to show the conformity of the thermal regulations, according to the simplest approach, the prescriptive approach based on the limitation of the U value or the coefficient of the surface heat loss of the walls, openings, roof and low floor constituting the envelope of the earthen architecture. The case study encourages the population, professionals and institutions concerned to unite their efforts to improve the energy efficiency of earthen architecture.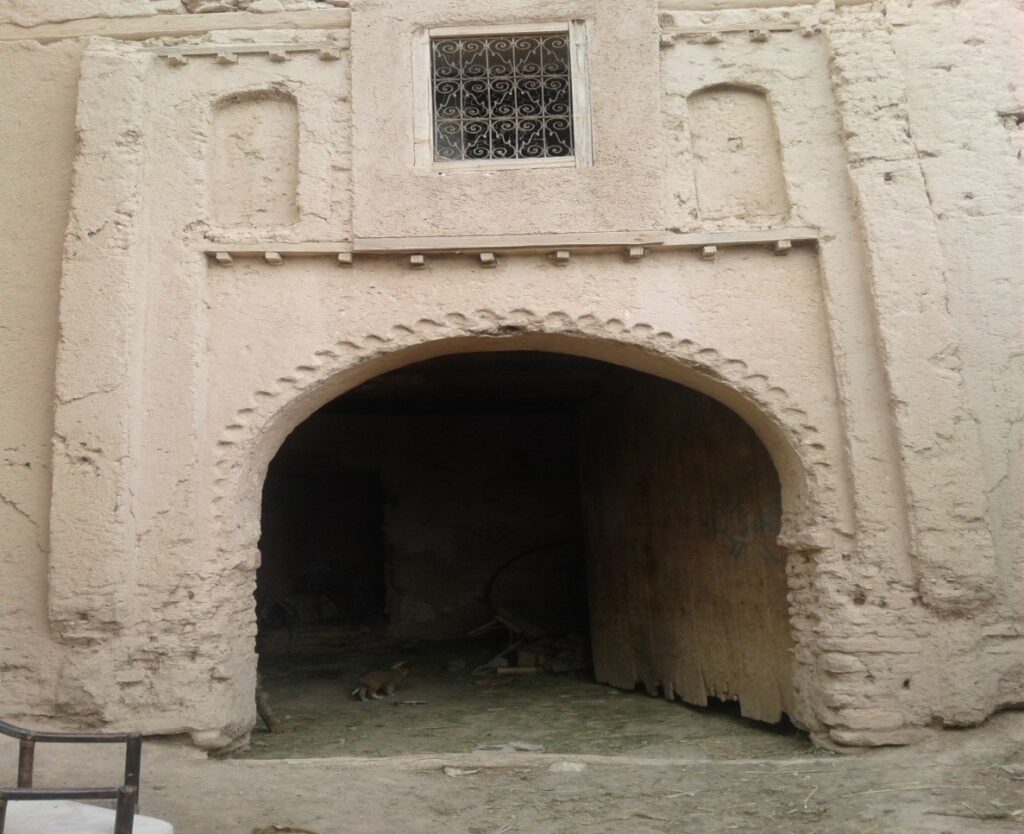 ---
3| HiBERatlas: Historic Building Energy Retrofit Atlas
A best-practice database of exemplary energy efficient interventions in historic buildings.
The database presents best-practice examples of how historic buildings can be renovated to achieve high levels of energy efficiency while respecting and protecting its heritage significance.
The documentation gathered provides information on the building and its construction, heritage assessment, building material specifications, energy efficiency, building services and comfort as well as on refurbishment solutions and products.
With the HiBERtool, accessible via the HiBERatlas, a possibility is given to explore and find different technical solutions for the energy-efficient retrofit of historical buildings. The tool documents solutions for windows, walls, ventilation, heating and solar.
Have you been involved in a best-practice renovation? Please register on the HiBERatlas and share your project!
Contact: atlas@eurac.edu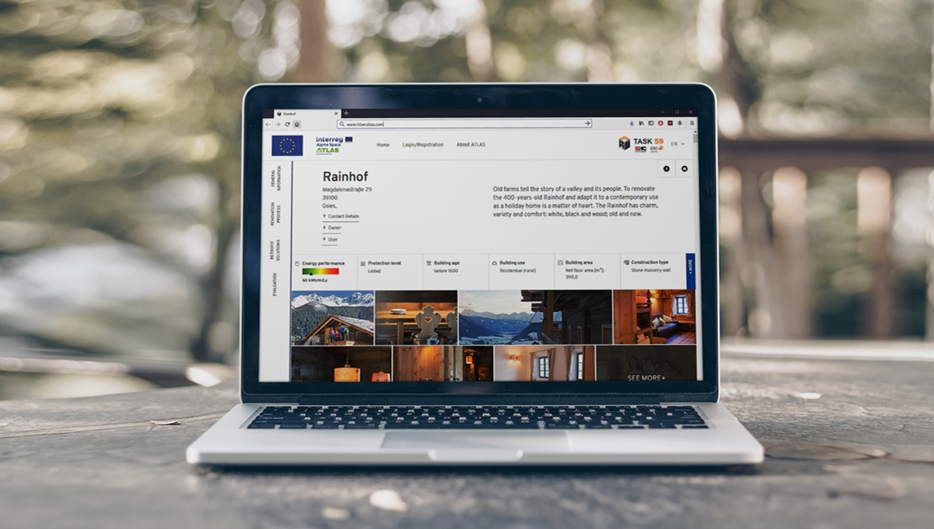 ---
4| Guidance instruments for energy and CO2 saving measures in heritage buildings in Flanders
The Flanders heritage Agency developed adapted recommendations for the refurbishment of built heritage to accompany the regular Energy Prestation Certificate, obliged in case of rental or sale of all building intended for housing.
The recommendations are based on the retrofit assessment frameworks (for solar panels – historic windows- roof insulation-technical installations for heating and cooling- wall insulation- floor insulation) used by the heritage consultants to advise owners who want to refurbish their protected buildings, and on guidelines and case studies, developed in several previous research projects. The tailored heritage energy advice will be offered to owners of protected heritage in 2023.
More info:
Study: Feasibility of an energy prestation certificate for protected buildings: https://oar.onroerenderfgoed.be/item/6396
Retrofit assessment frameworks: 'insulating roofs in historic buildings' https://oar.onroerenderfgoed.be/publicaties/AKOE/4/AKOE004-001.pdf ,
'insulating windows and doors in historic buildings' https://oar.onroerenderfgoed.be/publicaties/AKOE/3/AKOE003-001.pdf
'placing solar photovoltaic panels on historic buildings and sites' https://oar.onroerenderfgoed.be/publicaties/AKOE/5/AKOE005-001.pdf
---
5| Ireland's 'Climate Change Sectoral Adaptation Plan for Built and Archaeological Heritage'
In October 2019, the Government of Ireland published nine climate-change sectoral adaptation plans as part of the National Adaptation Framework, including the Built and Archaeological Heritage Sectoral Adaptation Plan. This Plan addresses built heritage in the widest sense including historic buildings and structures, archaeological monuments and sites, underwater archaeology, cultural landscapes and collections. It deals with heritage assets in both public and private ownership and covers not only structures and sites subject to statutory protection, but all man-made assets that have historical, aesthetic and cultural value.
The strategy and actions of the Plan aim to build adaptive capacity within the sector and to reduce the vulnerability of built and archaeological heritage to climate change by means of policy, research, practice and public engagement. The strategy was developed by establishing goals, sequencing objectives and identifying and prioritising actions to help achieve these short- and long-term goals. The Plan identifies leading actors and stakeholders for each action together with an indicative timescale and will be reviewed and updated at regular intervals.
https://www.gov.ie/pdf/?file=https://assets.gov.ie/75639/a0ad0e1d-339c-4e11-bc48-07b4f082b58f.pdf#page=null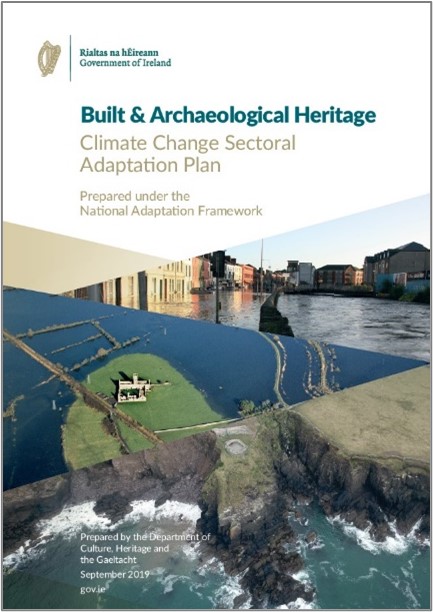 ---
6| Montarroio
It makes no sense to solve collective problems individually. Montarroio started as a case study for a Ph.D. thesis on "Upgrade Opportunities for historic buildings (in city centers)", and soon evolved into a neighborhood scale approach, "Common Efficacy" in which companies were interested in investing in (https://www.uc.pt/en/efs/destaques/2016/vinci.
Yet, we must go back to individualism. As Energy Performance Certification insists on tackling historic buildings with strategies and solutions devised for concrete buildings, Montarroio will demonstrate with measurable data and widespread communication that a 14t-16th century building can become a "Nearly Zero Energy Building" with low cost and local solutions. There are alternatives to prescriptive high-embodied energy solutions that simply shift European emissions and funds to less "climate-engaged" countries.
Feel free to contact or share if you want access to data, test low embodied energy innovations, expand our conclusions to your neighborhood or contribute in any other way (education, projects, equipment,…). We need help to demonstrate that we can do much more with "deep culture" than with "deep renovation".
Links
https://www.researchgate.net/profile/Nelson-Brito-2
https://www.uc.pt/en/efs/destaques/2016/vinci
http://www.iea-annex56.org/index.aspx?MenuID=4 (Scroll down to PORTUGAL, Montarroio,Coimbra)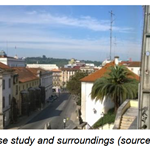 ---
7| The Sustainable Shine Dome Project, Canberra, Australia
Project Date: 2019–2021
Prepared by: GML Heritage, 2022
Client:
The Australian Academy of Science, with the assistance of a National Heritage Grant from the Australian Government.
Authors:
The research project was undertaken by the University of Canberra, Australian Academy of Science, GML Heritage and GHD Engineers, and funded by the Australian Government, adopts an integrated approach (scientific and cultural) to the understanding, modelling and testing of energy efficiency and sustainability improvements to the Shine Dome.
Case Study Precis:
The Sustainable Shine Dome project applies heritage and sustainability principles to the adaptation and management of the Shine Dome, a twentieth century concrete structure of national significance.
The Shine Dome is the headquarters of the Australian Academy of Science, which comprises Australia's most eminent scientists. Since the Academy's formation in 1957, the Academy has been promoting Australian scientific research to academics, policy makers, students and the Australian public. This includes sharing research on climate change.
In 2019, the Academy decided to not just present climate science to Australians, but to also lead by example, to reduce its carbon footprint by applying sustainability and energy efficiency principles to its own property and operations. Thus, the Sustainable Shine Dome project was born.
The project aim was to reduce carbon emissions and promote a net zero carbon future for the place. The building was modelled in 3D and options tested through computer simulation. Education, climate change adaptation and disaster resilience were also important components of the project.
The Shine Dome was purpose built for the Academy in 1959 as its principal meeting place. It is also the venue for its lectures, educational and outreach programs.
Designed by Sir Roy Grounds, one of Australia's most prominent mid-twentieth century architects, the building is a unique piece of modern Australian architecture, innovative in design and representing a significant technical achievement for the Australian construction industry.
The study provides evidence of how significant heritage places can support a sustainable and net carbon future for Australian society and its heritage.
It is anticipated that this research will lead to innovations in managing environmental and cultural heritage sustainability and resilience in the face of climate change.